Joint Force Enterprises Announces collaboration with Talon Precision Optics, LLC in the manufacture and legacy support for TrackingPoint® Firearms and Advanced Optics Technologies
Dec 14 2018
Jacksonville, FL – December 14, 2018— Joint Force Enterprises (JFE); a corporation headquartered in Jacksonville, Florida; today announced an agreement with Talon Precision Optics (TPO) to provide legacy and warranty support for TrackingPoint® Firearms, TrackingPoint® is the leader in firearms solutions. JFE has also entered into an agreement with TPO to produce TrackingPoint®  Firearms for the commercial market.
About Joint Force Enterprises:

Since 2010 Joint Force Enterprises has been a leader in custom firearm manufacturing and modification. They are known throughout the industry for in-house Cerakote and Water Transfer Printing capabilities that can be seen featured on weapons such as the BCM/HSP Jack Carbine, Salient Arms Tier 1 Rifle, Aero Precision monthly builder sets and many more. Throughout the years they have worked on hundreds of different weapon platforms and have specialized in the building and customization of the AR15 pattern rifle. They also have years of experience in the most popular handguns on the market, specifically Glock and Smith & Wesson M&P.
In 2015 JFE began manufacturing some of the highest quality production firearms on the market. and began production of "purpose-built" precision manufactured firearms and firearm components leading to the agreement with TPO.
About Talon Precision Optics: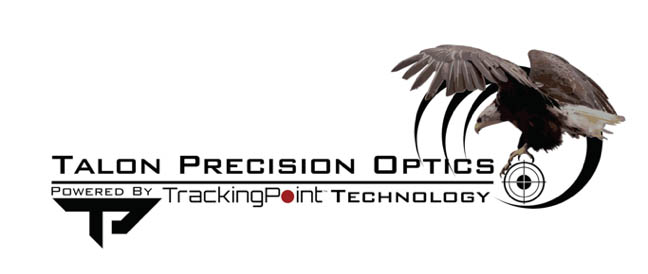 Talon Precision Optics, a newly formed corporation also headquartered in Jacksonville, Florida; offers a full range of solutions to address the advanced optics and firearms requirements of defense and commercial markets worldwide. Its purchase of all of TrackingPoint® assets optimizes operational, marketing, and technology synergies and creates a path toward integrating complementary technologies within the firearms industry. The purchase contains key technology, trade secrets and all U.S. patents and patent applications TrackingPoint® developed in the advanced optics and firearms space. These elements provide Talon Precision Optics with a comprehensive product portfolio and a presence in the high growth defense and commercial firearms technology markets.
"Over the last several years, TrackingPoint® has introduced some of the most innovative products to the commercial and military firearms market and has been instrumental in building the overall firearms business case," said Charles Dublin, President of Talon Precision Optics. "This acquisition will provide the resources to expand the reach of TrackingPoint® technology portfolio and enable the continued development of its leading-edge products."
About TrackingPoint®:

TrackingPoint® Firearms are ideal for many types of activities including military special operations, close personal protection operations, long-range hunting, herd management, predator control, homestead defense, and national defense.
Media Contact:
Brogan Dublin, Marketing Director for Talon Precision Optics
bdublin@taloncorporate.com